On Saturday, May 27, 2023, Yen Sushi & Sake Pub successfully organized the Kid Chef Workshop – Summer Sushi event at our branch located at 30 Truong Son Street in Tan Binh District, Ho Chi Minh City. The event celebrated International Children's Day in the vibrant atmosphere of summer and attracted a large number of children and parents. This was the first sushi workshop for young chefs in 2023 at Yen Sushi & Sake Pub, part of the FnB system of Mylife Group.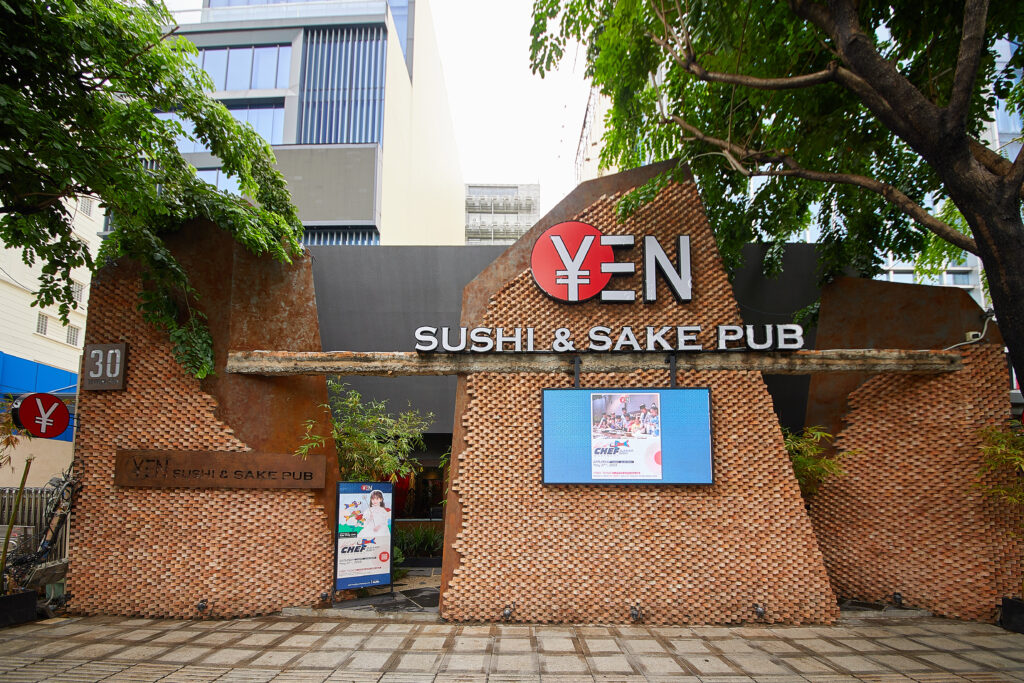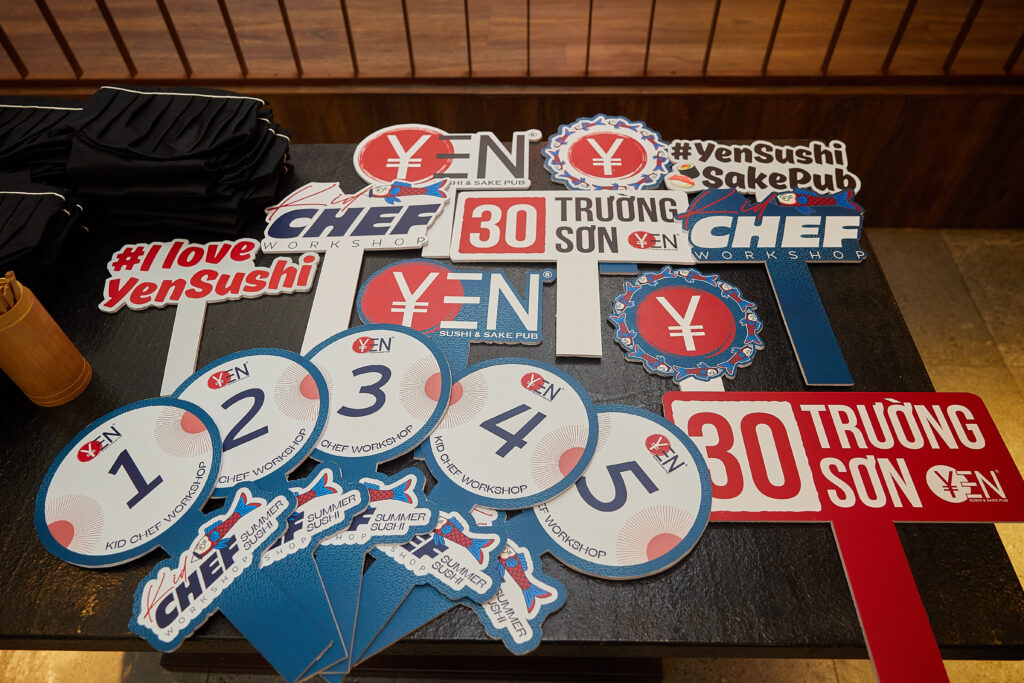 The Kid Chef Workshop was a meaningful activity that helps children explore Japanese cuisine and practice making sushi under the guidance of Yen Sushi & Sake Pub's Japanese Head Chef, Mr. Sato Hirohito. The workshop gave the children the opportunity to personally practice making adorable bite-sized sushi rolls, and they even got to meet and interact with Cao Thuy Linh, a child actress from the movie "Lat Mat 6".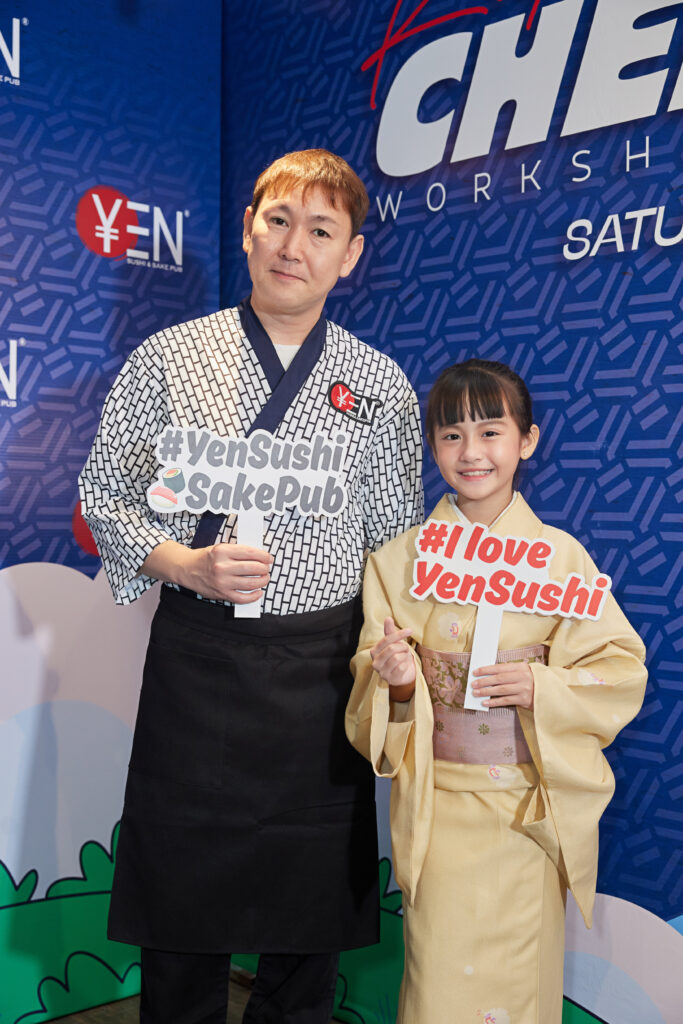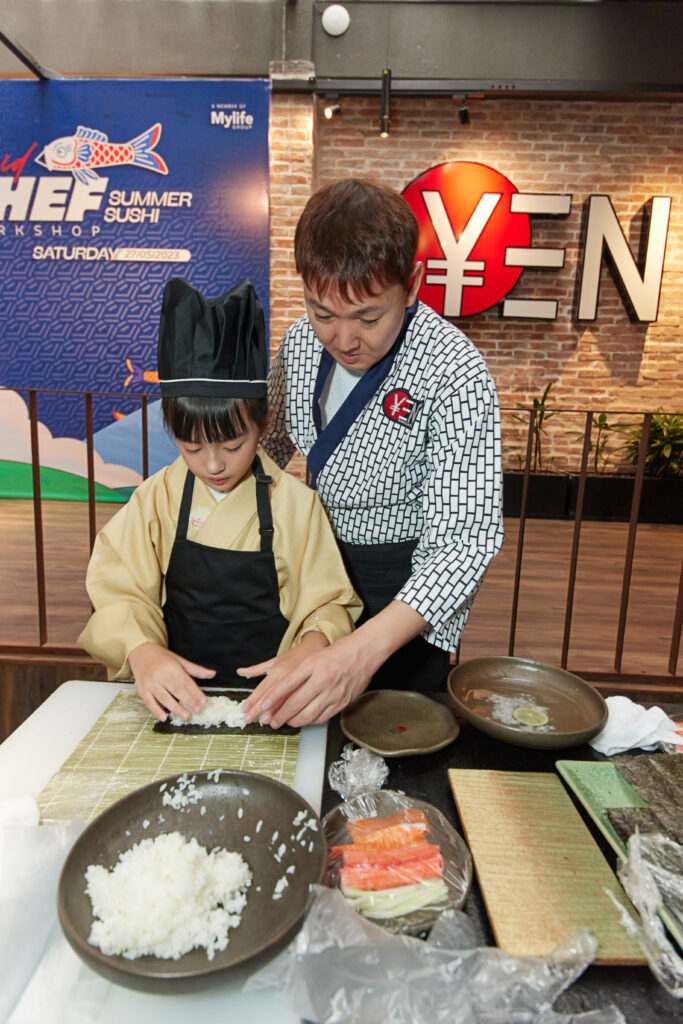 From the fresh and delicious pieces of salmon to the juicy red shrimp, Yen Sushi & Sake Pub carefully prepared all the necessary ingredients and equipment, ready for the young chefs to unleash their creativity, learn, and play with exciting sushi rolls under the attentive guidance of Mr. Sato Hirohito and the restaurant's kitchen team.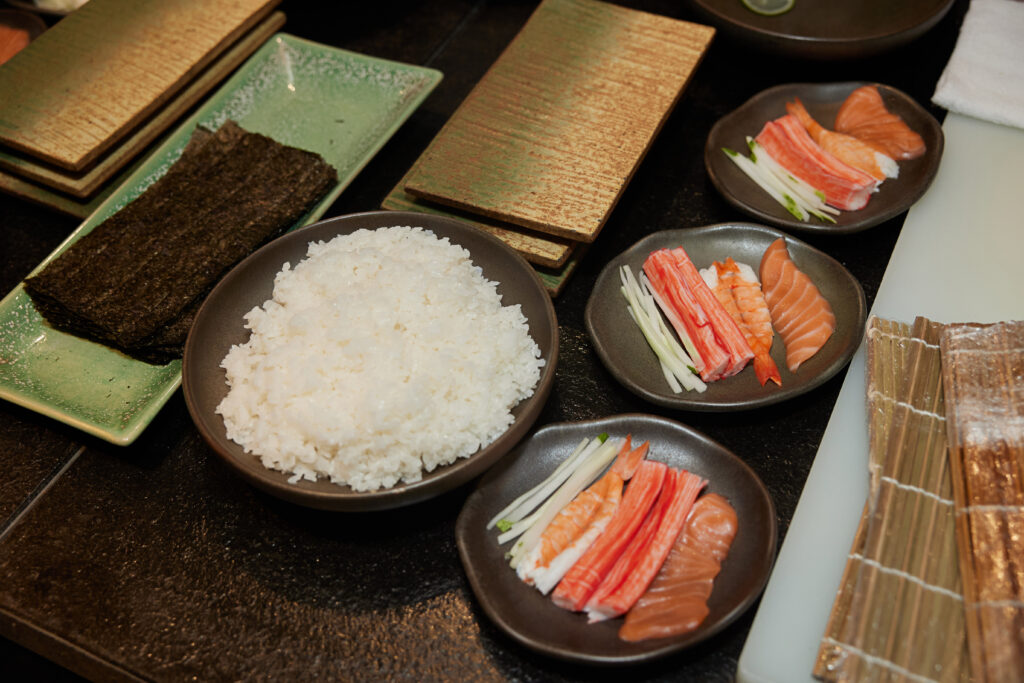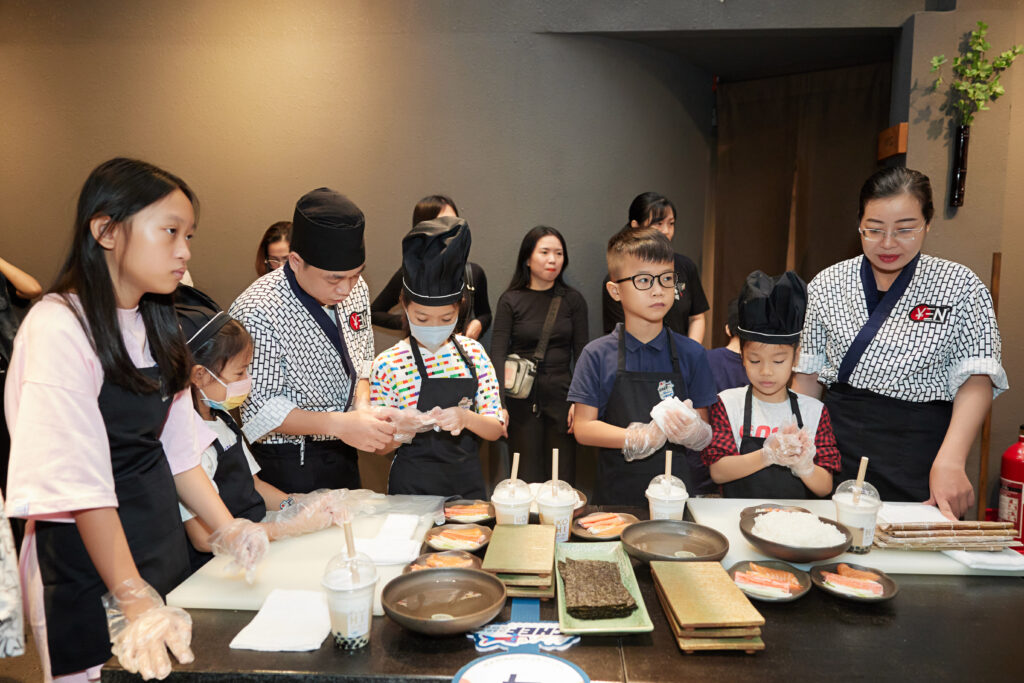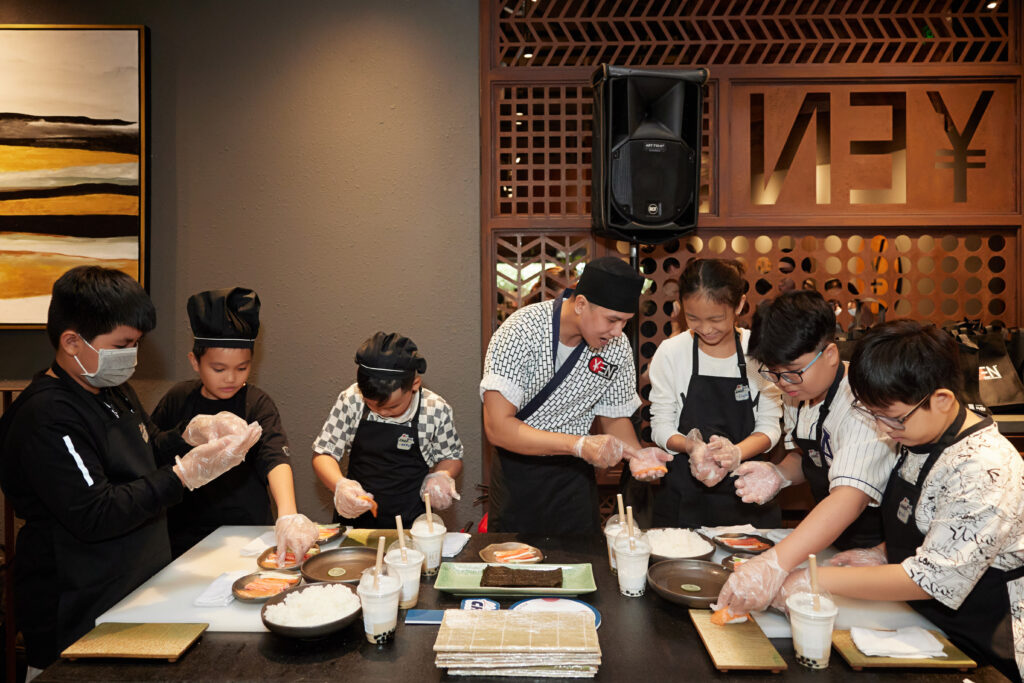 The Kid Chef Workshop started at 9:00 AM and ended successfully at 12:00 PM on the same day. The event was completely free for children aged 8-13. In addition to learning how to make sushi, the children also received many attractive gifts, such as a Yen Sushi & Sake Pub branded thermos, a stuffed boba tea cup (Kohi), a 500,000 VND gift voucher, and a certificate of completion. These gifts were well-deserved praise for their efforts.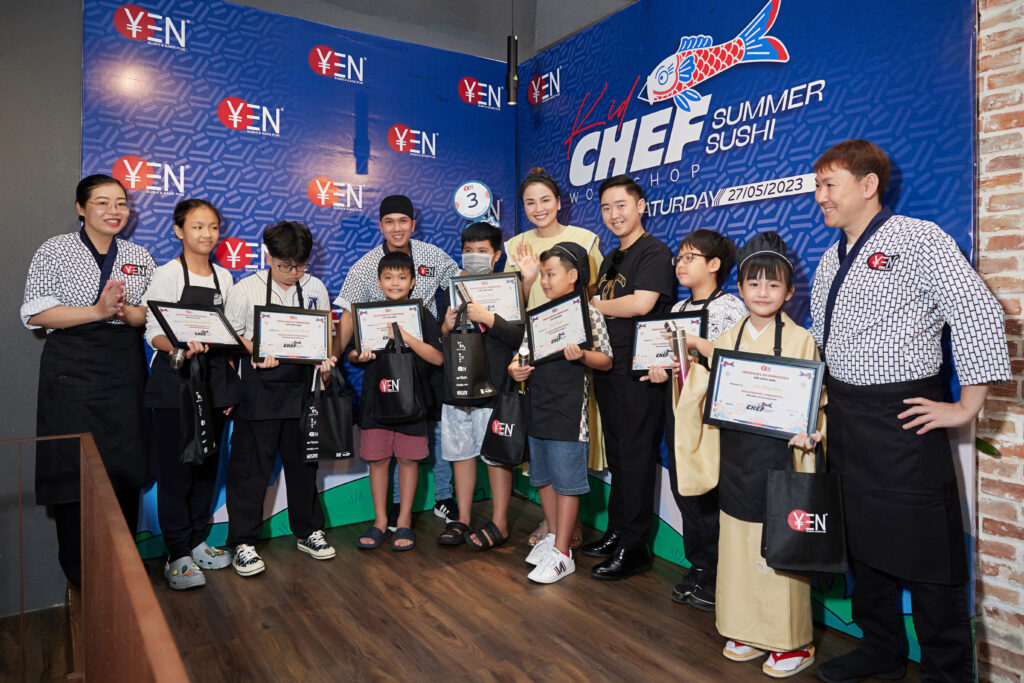 With a cozy and harmonious architectural design, the Truong Son branch of Yen Sushi & Sake Pub has won the diners' hearts who attended the Kid Chef workshop. Yen Sushi & Sake Pub was delighted to bring joy and valuable lessons to nearly 40 children participating in the program. Hopefully, the workshop left unforgettable impressions in the hearts of each young chef and created warm moments between the children and their parents. The Kid Chef Workshop's resounding success partly affirms customers' trust at Yen Sushi & Sake Pub. This is also an excellent motivation for us to organize more large-scale events in the near future.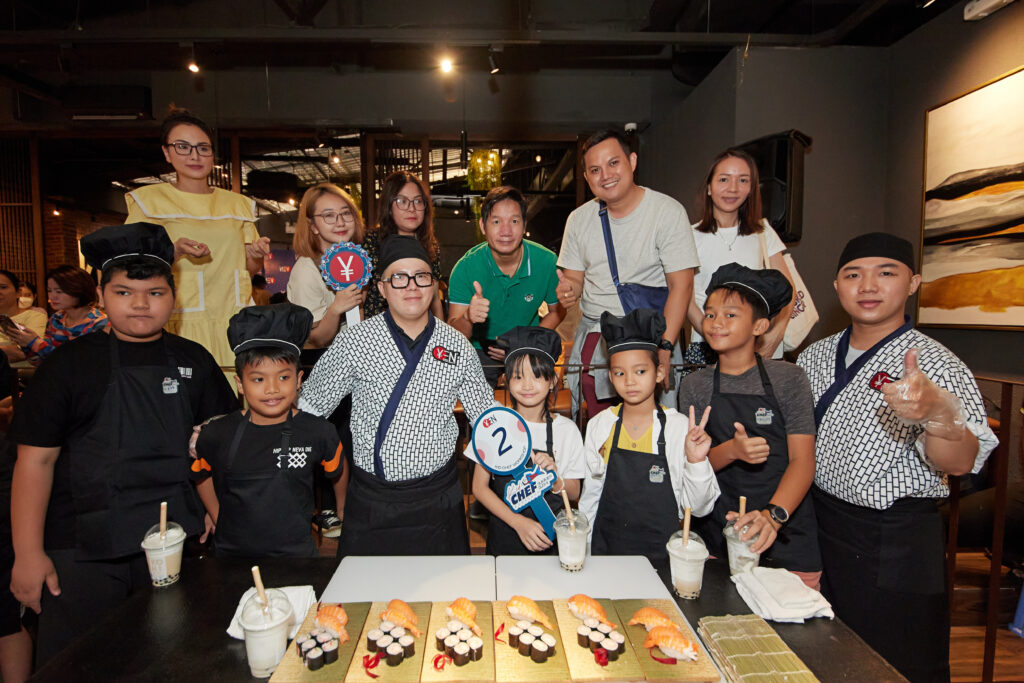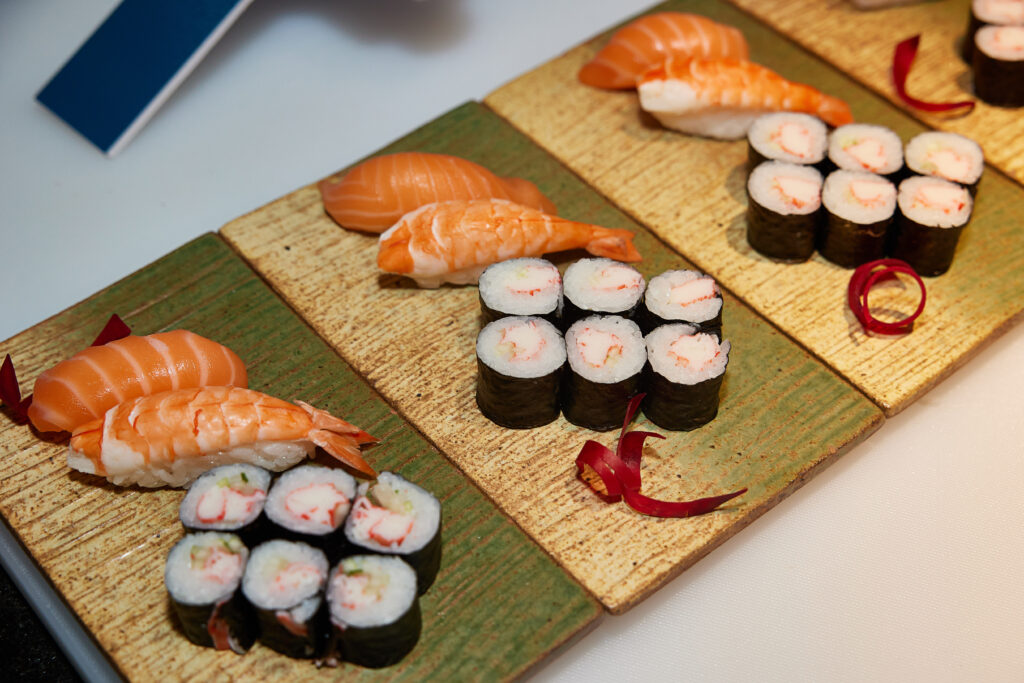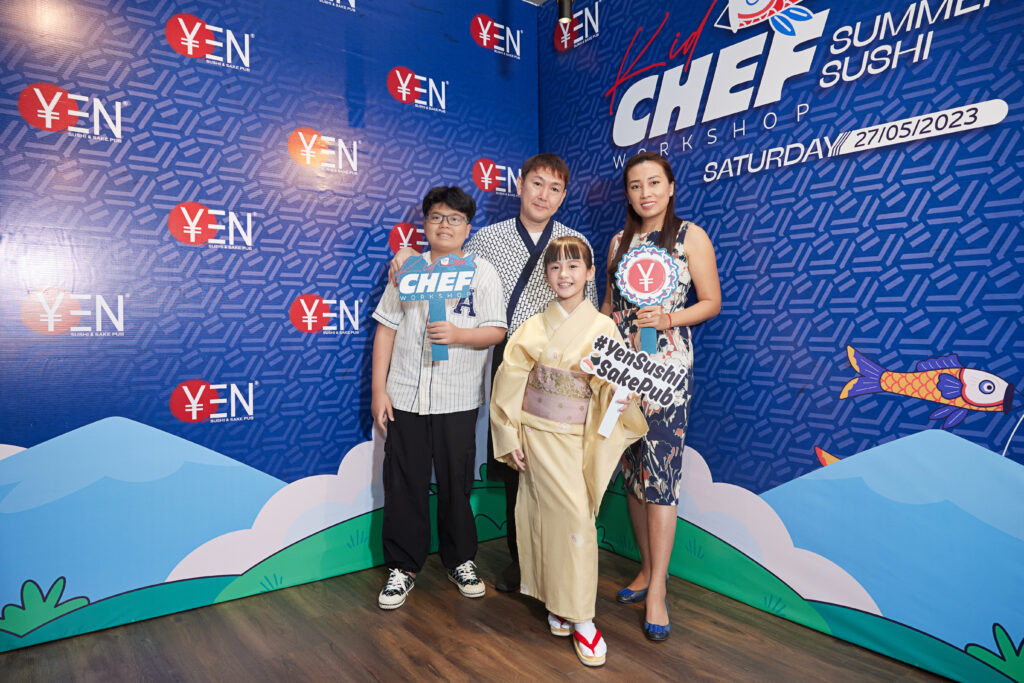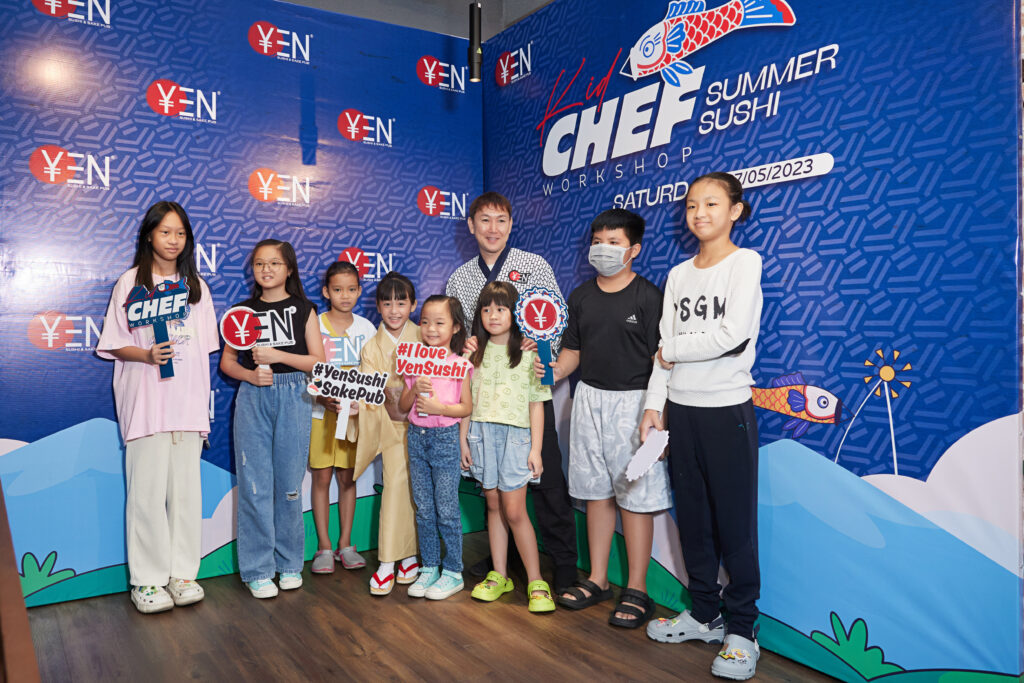 YEN SUSHI & SAKE PUB
Contact information:
Menu: deli.mylifecompany.com
Hotline: 1900 066 890
Booking: booking.yensushisake.com.
Our branches:
YEN Sushi & Sake Pub – 2B Le Duan, District 1, HCMC (coming soon)
YEN Sushi & Sake Pub – 8 Đong Khoi, District 1, HCMC
YEN Sushi & Sake Pub – 151E Hai Ba Trung, District 3, HCMC
YEN Sushi & Sake Pub – 15A Le Quy Đon, District 3, HCMC
YEN Sushi & Sake Pub – 185 Nguyen Đuc Canh, District 7, HCMC
YEN Sushi & Sake Pub – 30 Truong Son, Tan Binh District, HCMC
YEN Sushi & Sake Pub – 55 Xuan Thuy, Thao Đien District, Thu Duc City, HCMC